America's Favorite Murphy Bed
innovation through design
20,000+ Happy Customers
Lower it, lift it, lock it, love it. The Lori Bed is the only Murphy Bed on the market without springs, pistons, and other cumbersome lifting mechanisms. The result is a smarter, lighter, and safer bed, and that's why our customers love it.
Murphy Beds for Home Office
Remote work is the new norm, but space is increasingly a precious commodity. Instead of a new home, with more rooms, our innovative Murphy Bed gives your home the flexibility it needs.
Murphy Beds for Studio Apartment
The original, time-tested use case of the Murphy Bed: a studio apartment doubled in size. Reclaim your floor space with the Lori Bed, and have shelves for your accessories.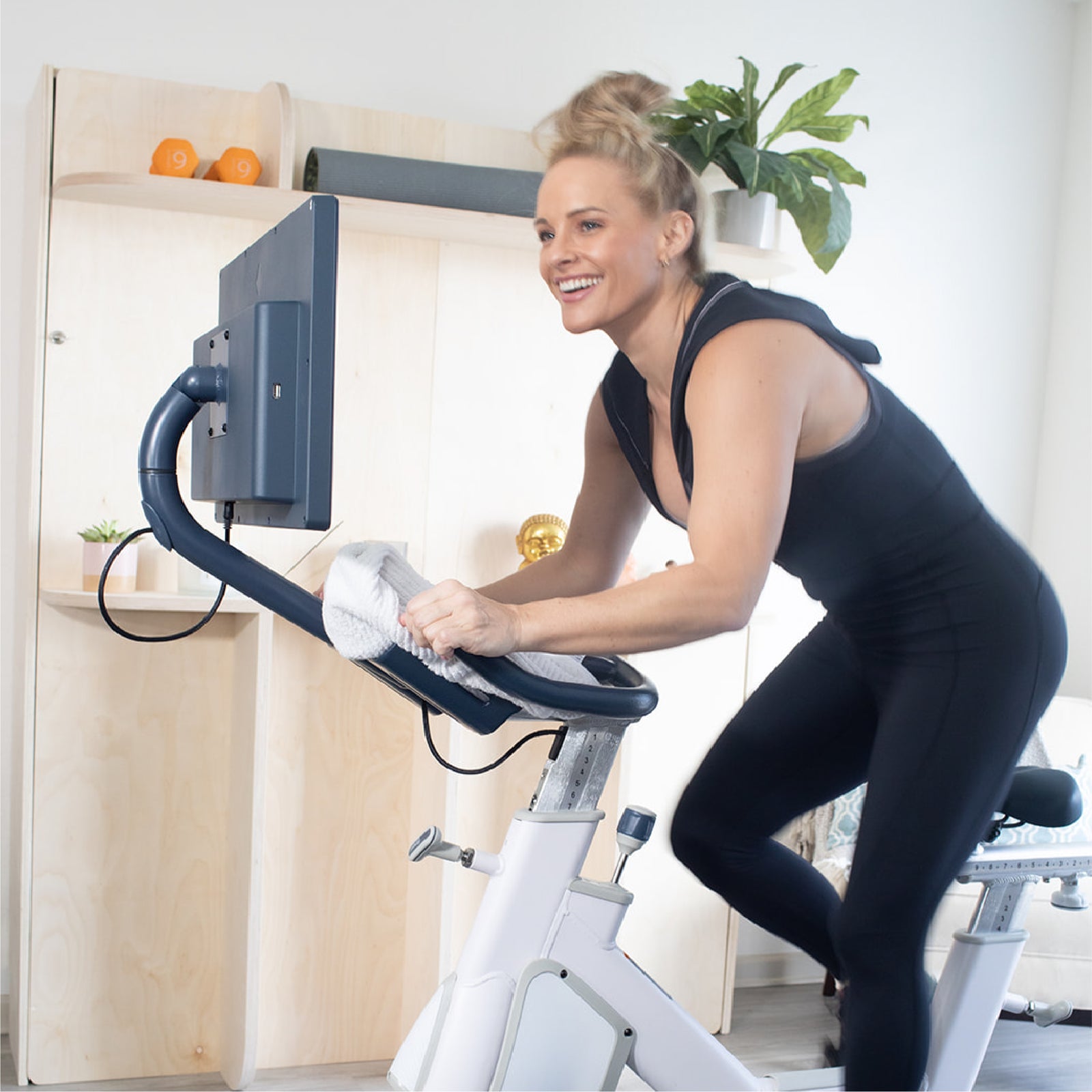 Murphy Beds for Home Gyms
Why pay to workout somewhere else when you can workout at home? Because there isn't enough space! Well, there is now.
Murphy Beds for Multifunctional Spaces
At its core, the Lori Bed has the unique power to transform one room into two, without compromising your overall vision for your space.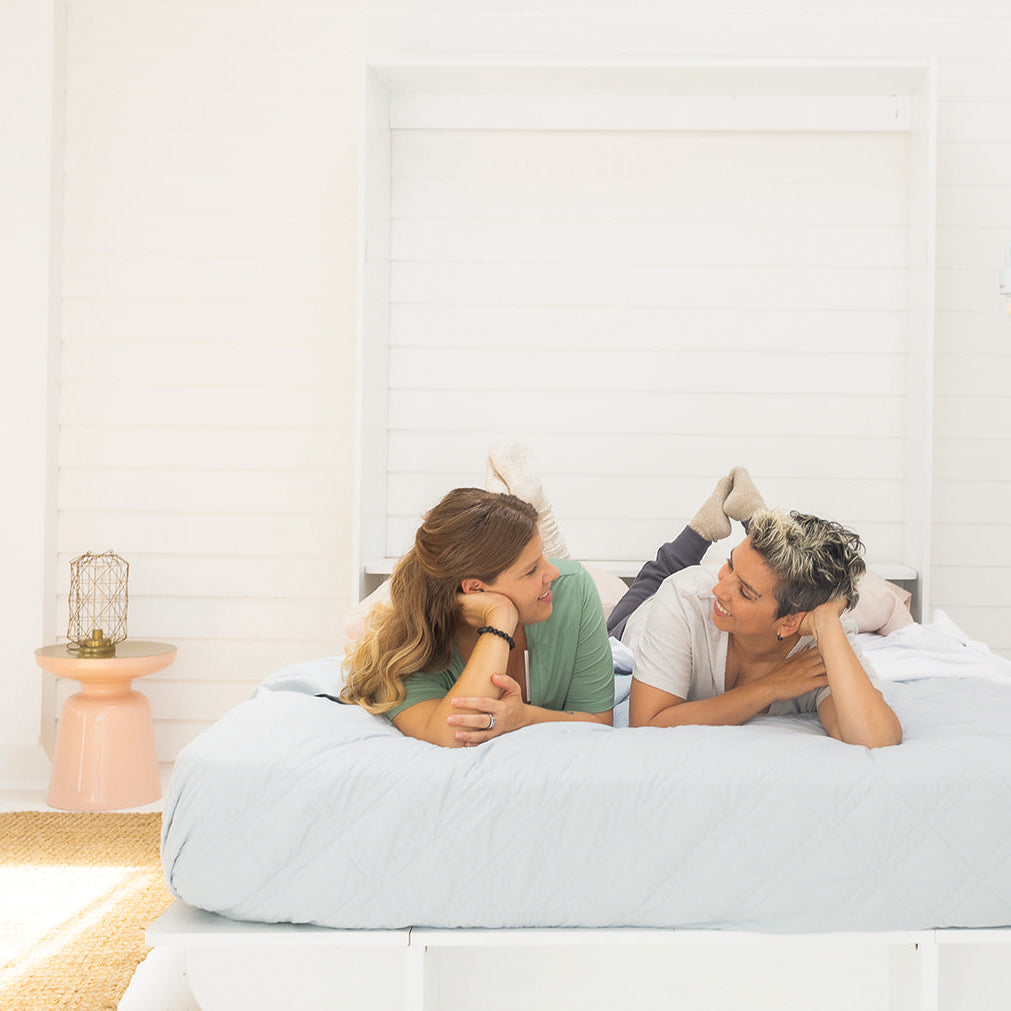 Murphy Beds for Guest Rooms
No longer do your guests have to sleep on a couch or air mattress – they'll be grateful for the Lori Bed, and you'll be grateful to have your space back when they leave.
I recently converted a bunkhouse into a home office, but didn't want to remove the bed completely. The Lori Wall Bed was the perfect solution.
I am beyond thrilled with our Lori Wall Bed. It is the envy of the neighborhood and suits our needs in our guest / arts and crafts / computer room!
We just put together our queen size vertical Lori Wall Bed in our garage apartment. It was exactly what we needed to be able to utilize the space more efficiently when guests aren't staying with us.
Introducing The Furphy Bed!
THE WORLD'S FIRST MURPHY BED FOR DOGS
The Furphy Bed gives your furry friend a cozy retreat while reclaiming your living space. It's functional, fashionable, and a win-win for both you and your pup.
Quality and Safety are Top Priority
We designed the Lori Bed without a spring-assist mechanism, which removes the risk of accidental closure. Our original design uses a curved bottom to help you lift it up, but we recommend you have someone to help because it can be a little heavy.
A do-it-yourself assembly
In just a few hours, your Lori Bed will be assembled and mounted to your wall. To complete the DIY Murphy bed assembly, you will only need a screwdriver, rubber mallet, wrench, stud-finder, and a common drill to mount the Murphy bed cabinet to the wall.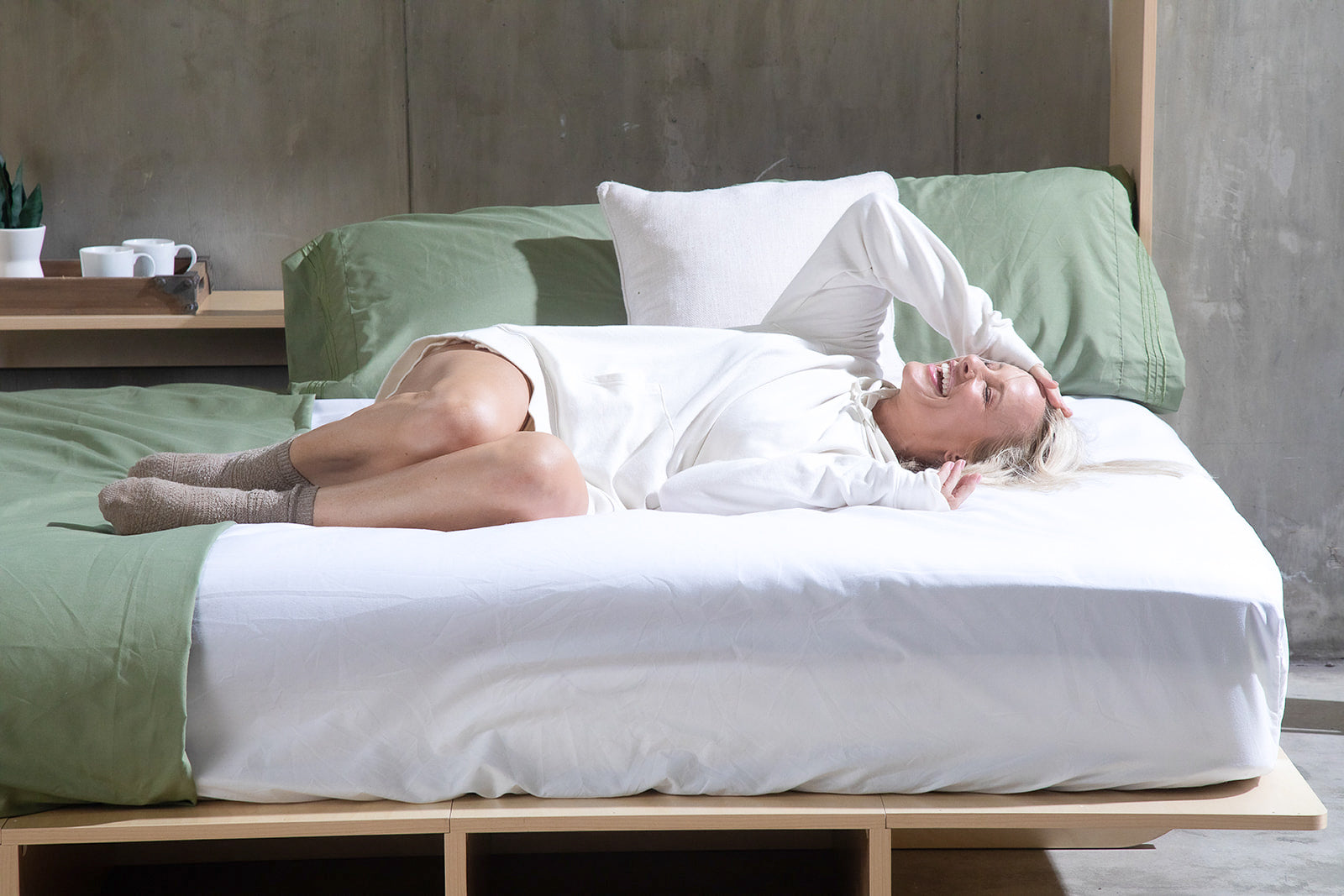 Best Customer Service In The Industry
Our customers love us for a reason… 
"Response was quick, friendly, and effective. Couldn't be happier." 
CALLING ALL DIYERS
Quick and Painless Assembly
In as little as 2 hours, your Lori Bed can be assembled and installed in your space. With a few tools and some DIY gusto, you and a friend can get it done and start enjoying your newly expanded, versatile space. If home projects are not your strong suit, we have step by step videos to get you from start to finish.
How Our Murphy Beds Give Back
Every Lori Bed bought is ten trees planted. To date, with your help, our Murphy Beds have resurrected over 50 acres of Mangrove forests in the most impoverished areas of our beautiful planet.
Click below to learn more about our partnership with 'The Eden Projects' and Lori's commitment to long-term sustainability and environmental progress.
GET THE DETAILS
STAY UP-TO-DATE
GET SOUND ADVICE
We are the only Murphy Bed company on the market that has successfully eliminated the complex, cumbersome lifting mechanisms found in traditional Murphy Beds.
The Lori Bed simply "rolls" up and down along the rounded wooden rockers on the floor, which allows for seamless lifting and lowering of the mattress platform.
This design requires that two able-bodied adults lift and lower together and we strongly recommend against pregnant women and children operating the bed.
Full DIY assembly and wall-mount should take about 1-2 hours. To complete assembly, you will only need a screwdriver, rubber mallet, wrench, stud-finder, and a common drill to mount the Murphy bed cabinet to the wall. You can do most with one person but there are a few steps where it requires a partner to assist.
Our Unfinished Lori Beds are ready for your unique design and touch. An Unfinished bed comes ready to be painted at home and is the perfect option for those that want their Lori Bed to match a specific décor and don't mind a little extra work.

Painting your Unfinished Lori Bed is imperative to ensure that the wood is protected and will not warp overtime. It will take time -- about 4-8 hours with drying time included.

If you'd rather us do the work for you, we also offer a variety of fully finished Murphy bed options as well!
We have created the Lori Mattress, which will be the best fit for the Lori Bed! The Lori Mattress is the first mattress designed from scratch to be comfortable and long-lasting when stored in a Murphy bed. The support throughout the mattress, as well as the edge support, ensures that it will not sag or slump when being stored on its side.

You can learn more about and purchase your Lori Mattress by clicking here.

If you have a different mattress that you want to use, that is just fine as well. Just be sure that the mattress is 12" thick or less and is not too heavy. We recommend a max of 80 lbs for the Queen and 50 lbs for the Twin, as you and a partner will be using your own strength to lift and lower.
In the continental United States our average delivery time is 3-7 days, and shipping is FREE.
We also ship to Alaska and Hawaii for $499 per Murphy bed with a typical delivery time of 7-14 business days.
Shipping to Canada is $249 per Murphy bed with delivery times ranging from 7-21 business days.
We are unable to ship to any other destinations at this time.