Is The Most Affordable (And Most Reviewed) Murphy Bed On The Internet Worth It? Murphy Bed Review…
---

Wednesday, October 06
by Sarah M.

Wednesday, October 06
by Sarah M.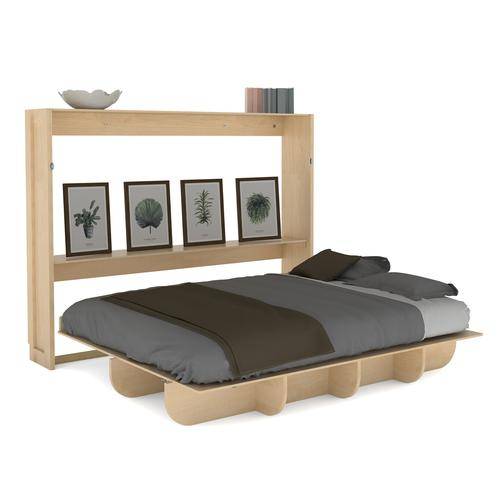 I tried out the Lori Wall Bed. The manufacturer claims that it is the safest, most affordable, and most reviewed Murphy bed on the Internet. Here's what happened when I tried it…
My husband and I often get guests in our tiny apartment… and ever since we started working from home, we needed an extra office…
And just to keep it clear… we really loved our neighbourhood and there were ZERO chances we were going to move.
We were getting sick and tired of having to block a whole room just for guests… while we were working on the kitchen table - not having enough space to be productive.
We tried using an air bed.
It saved us some space, but it still had to be inflated every time someone came… and the valve broke after a month.
Then we purchased a futon. One of the most popular ones. Not only was it a nightmare to sleep on, but it also took up a lot of space we didn't really have.
So, we turned to what we thought was the next best thing - an expensive Murphy bed we found on Wayfair.
I'll be the first to admit: the people selling it pulled a fast one on me.
Slick marketing lingo.
Lots of glowing reviews.
High-end price point.
But when the Murphy bed finally arrived, it failed to meet expectations and actually…
It Nearly Injured My Husband!
The bed arrived neatly packaged.
"Oh, this is gonna be a piece of cake to assemble", we thought.
It was not.
In fact, the assembly instructions were so bad that it took us nearly 2 full days to assemble it.
And 4 weeks later, the heavy springs snapped and the Murphy bed almost crushed my husband. Not fun.
Turns out, some people have had problems with Murphy bed springs, resulting in Murphy bed-related injuries.
For example, a few years ago, two women were entrapped and suffocated by an improperly installed Murphy bed. Plus, there have been numerous accidents where people were injured by falling or folding Murphy beds.
We knew we made the WRONG purchase… and we couldn't get our money back because the Murphy bed was guaranteed for 30 days only!
(turns out, most Murphy beds online are guaranteed for a maximum of 30 days)
We were so desperate that we started to consider moving to a different place.
Freaking moving away!
Until…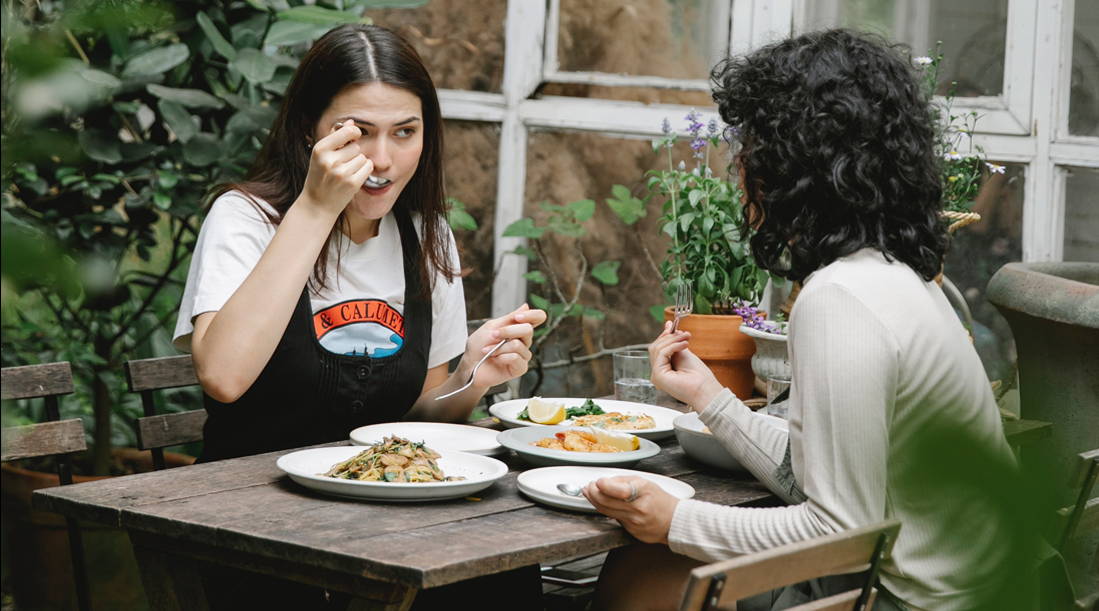 I was out having dinner with my best friend Anna, she asked me a question. And it was one that we never want our friends to ask.
"You seem exhausted lately. Everything alright between you and Mike?"
Mike is my husband.
I gave her a puzzled look and explained how our new Murphy bed nearly crushed Mike. And how we are literally being forced to move to a different place because we don't have enough room to work from home and accommodate guests.
She silently listened…
Then once I finished, she told me about this new Murphy bed she had in her house. It was hundreds of dollars cheaper than the "deadly" bed we bought, it was super easy to assemble within a couple of hours, and it freed up TONS of space.
Her exact words were: "It changed the way we live. It doesn't have a spring-loaded mechanism that can malfunction. It is made of real wood. And when you lift it up to store away, rather than having a flat wall, you get beautiful shelves you can use in your day-to-day life. Oh, and forgot to mention - it's completely made in the USA."

The Bed Is Called "The Lori Wall Bed".
The manufacturer claims that it is the sturdiest, most reviewed, and most affordable Murphy bed on the market.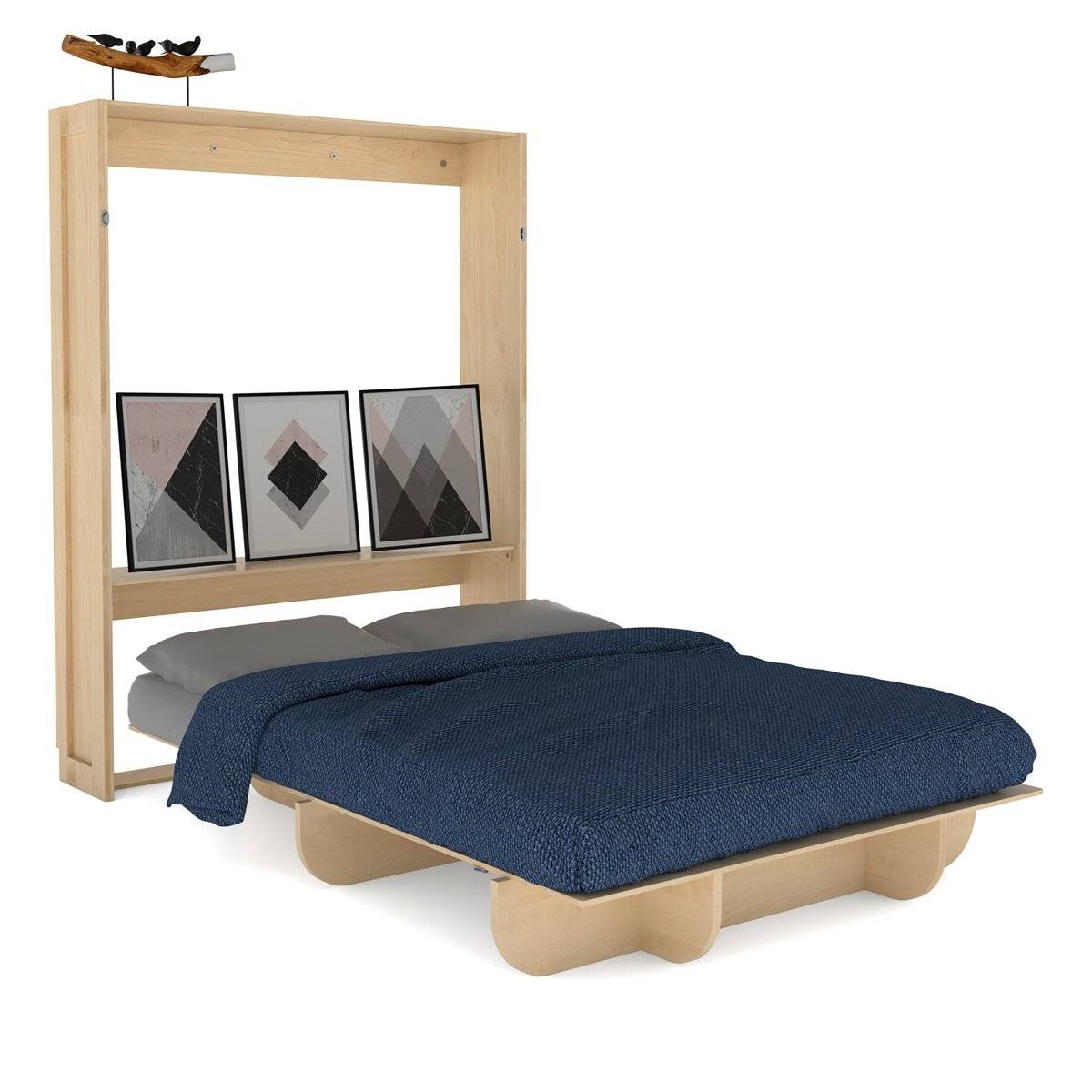 Although, regardless of Anna's praises and the company's claims, I remained sceptical. After all, I had already wasted time, thousands of dollars, and nearly my husband's life on other products. No need for another disappointment.
But Anna kept insisting that I give this particular bed a try.
I reluctantly agreed to look into it. Fool me once. Right?
Anyway…
I went online later that day to check out the Murphy bed, and there was one thing I had to know…
Why on earth are almost all other Murphy beds so expensive and dangerous?
Less than 5 minutes in and I found my answer.
Turns out, most Murphy beds include a heavy spring mechanism to assist with lifting and lowering the bed. It is the most expensive component… and the least necessary one since most able-bodied adults can work together to simply lift a guest bed without mechanical assistance. After all, you're not using it every day!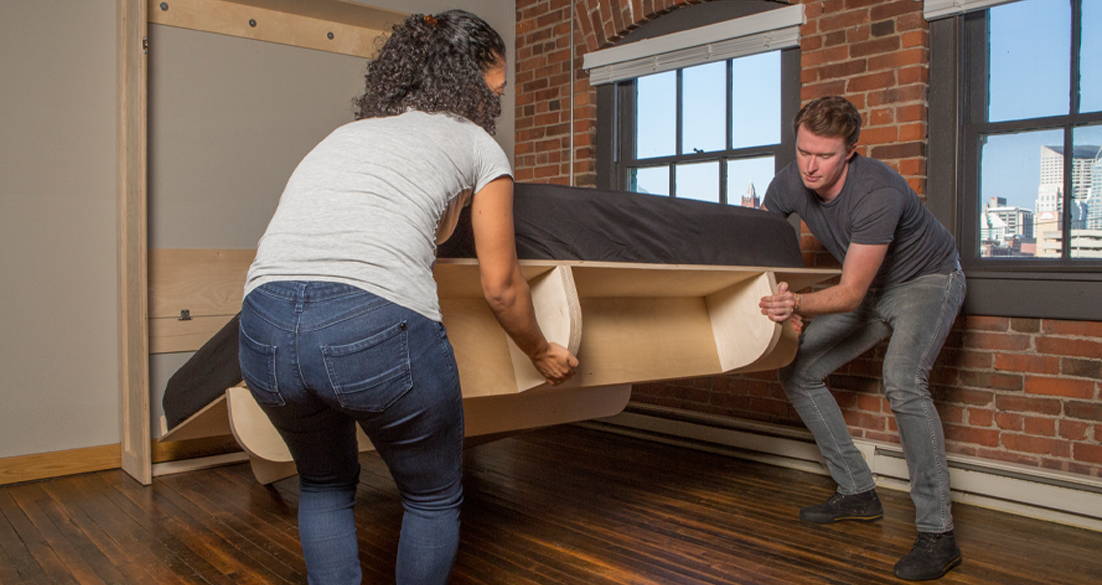 That caught my attention.
So my next step was to check out the Lori Wall Bed.
I discovered a new twist when I arrived at the website. This Murphy bed actually had multiple sizes and orientations.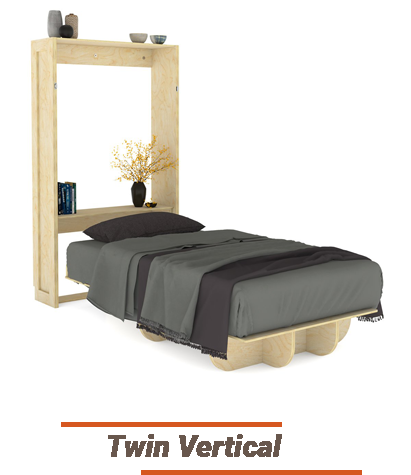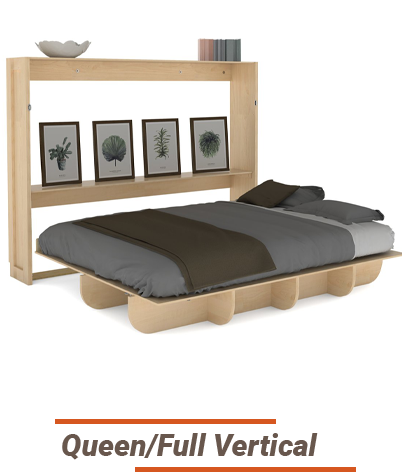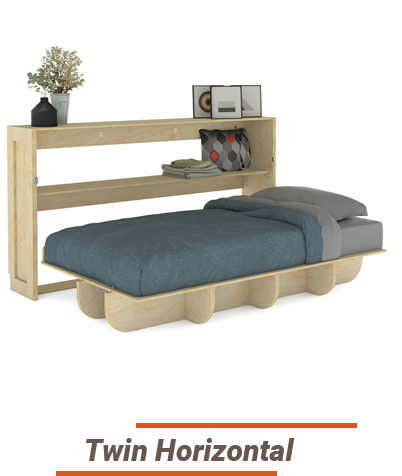 If you have a tiny room, you could opt for the Twin size. Or, you could get a Queen/Full size if you have the space.
Plus, it said that with your order, you get step-by-step instructions on how to assemble your bed within a few hours (including a full start-to-finish assembly video).
Most importantly, unlike all the other Murphy beds online, the Lori Wall Bed Had A 60-Day Money-Back Guarantee And A Lifetime All-Parts Warranty.
I remember thinking: "Darn you, Anna"... as I reached for my card to place an order.
The Lori Wall Bed had a mind-boggling delivery time…
It Arrived In Less Than A Week!
I called my husband and we assembled the bed in a couple of hours. The instructions were super clear and all the parts, including the screws, were labelled properly.
Then, we just lifted the bed, and voila! We were presented with perfectly usable shelves.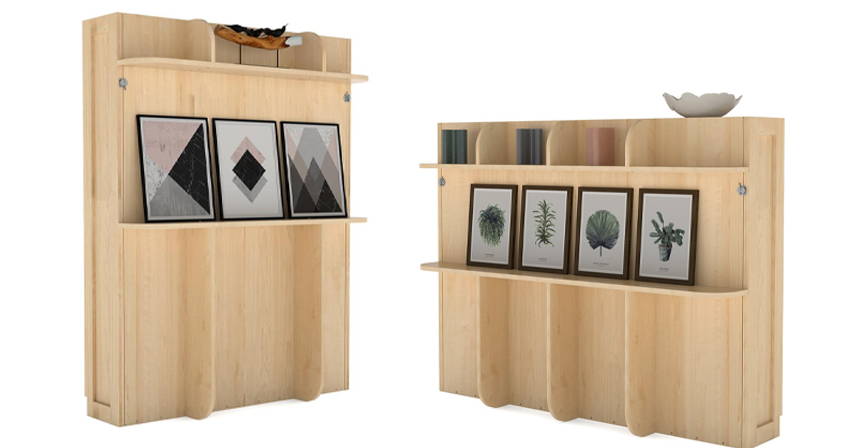 I couldn't believe it.
We didn't have to move places, but we had a home office and a guest room in one! Plus, we had extra shelf space…
No more back-hurting futons.
No more malfunctioning air beds.
Not even potentially dangerous spring mechanisms.
If you've made it this far into my story, perhaps you're looking to create some extra room in your home as well WITHOUT hurting your wallet.
You don't have to move away to add a room to your home, especially when there's an easy solution available. It's called the Lori Wall Bed.
IMPORTANT INFORMATION! Special Offer…
Right now there's an exclusive deep discount on the Lori Wall Bed.
It costs considerably less than most Murphy beds and it is built of sturdy materials (it's not surprising that this is the most reviewed Murphy bed on the Internet).
For a limited time, readers of this article can get a whopping $100 discount.
I realize a Murphy bed can be a costly investment, but you'll thank yourself for making this decision - just as I did. That's why I recommend taking advantage of this offer while it's available.
I don't know how much longer they will keep the discount because as the prices of lumber in the USA are rising, their manufacturing costs are rising as well.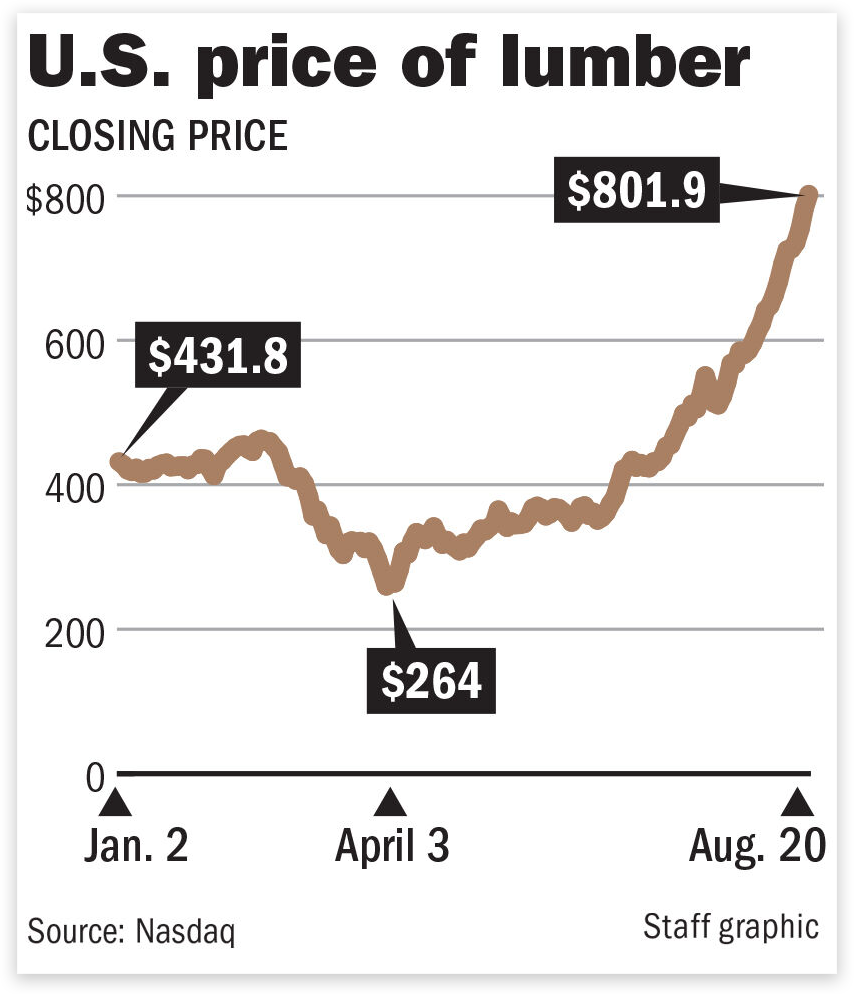 Click the link below to learn more about the Lori Wall Bed and secure your discount. If the link doesn't work, then the promotion is over.
---
This is a fictional account inspired by the real experiences of Lori Wall Beds customers as documented in thousands of verified customer reviews.