A lot with a little
Make your tiny home less...tiny
For the 'tiny homer' in you
Murphy Bed Minimalism
Decluttering shouldn't sacrifice the variety of life, and the Lori Bed respects the uniqueness of the home you are trying to create.
Whether 100 or 400 square feet, whether set on a forest's backdrop or continually on the move, your space and your tastes are served.
With our Murphy Bed in mind, think not of the space you've left behind, but the space you stand to gain.
Lori Beds Joins the Tiny Home Movement
In the act of downsizing – and simplifying – one's life, hard decisions are made between what is and isn't necessary.
You may have never thought a Murphy Bed a necessity, but the Lori Bed affords certain advantages compatible with the modern lifestyle – a smaller environmental footprint, self-sufficiency, and having more with less.
Breaking With Tradition
There are a number of fine Murphy Bed options on the market that would transform your room into two, as all Murphy Beds do. 
These options, however, all share a common problem – they require lifting mechanisms to operate, which are dangerous, clunky, expensive, and visually unappealing.
Quick & Painless DIY Assembly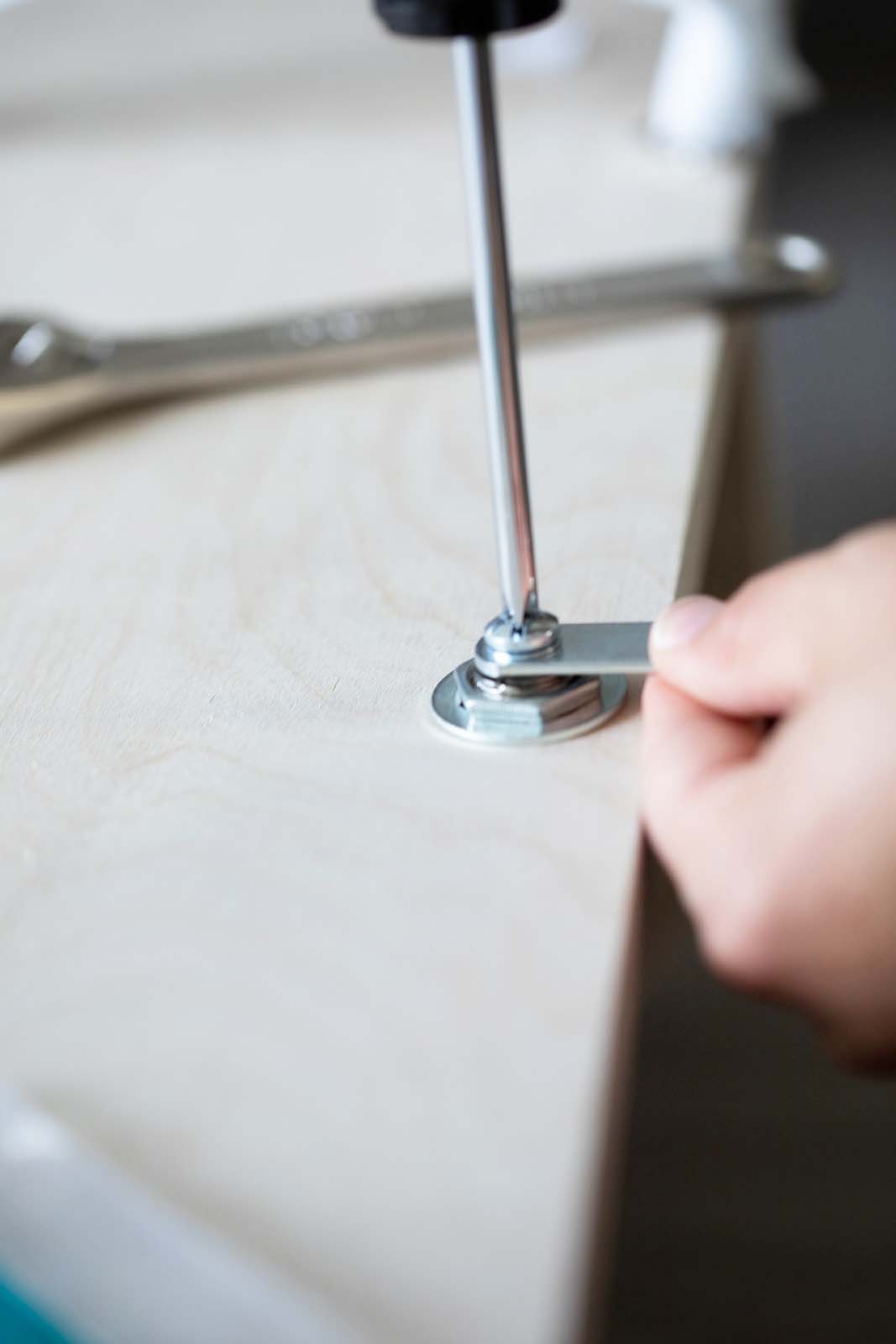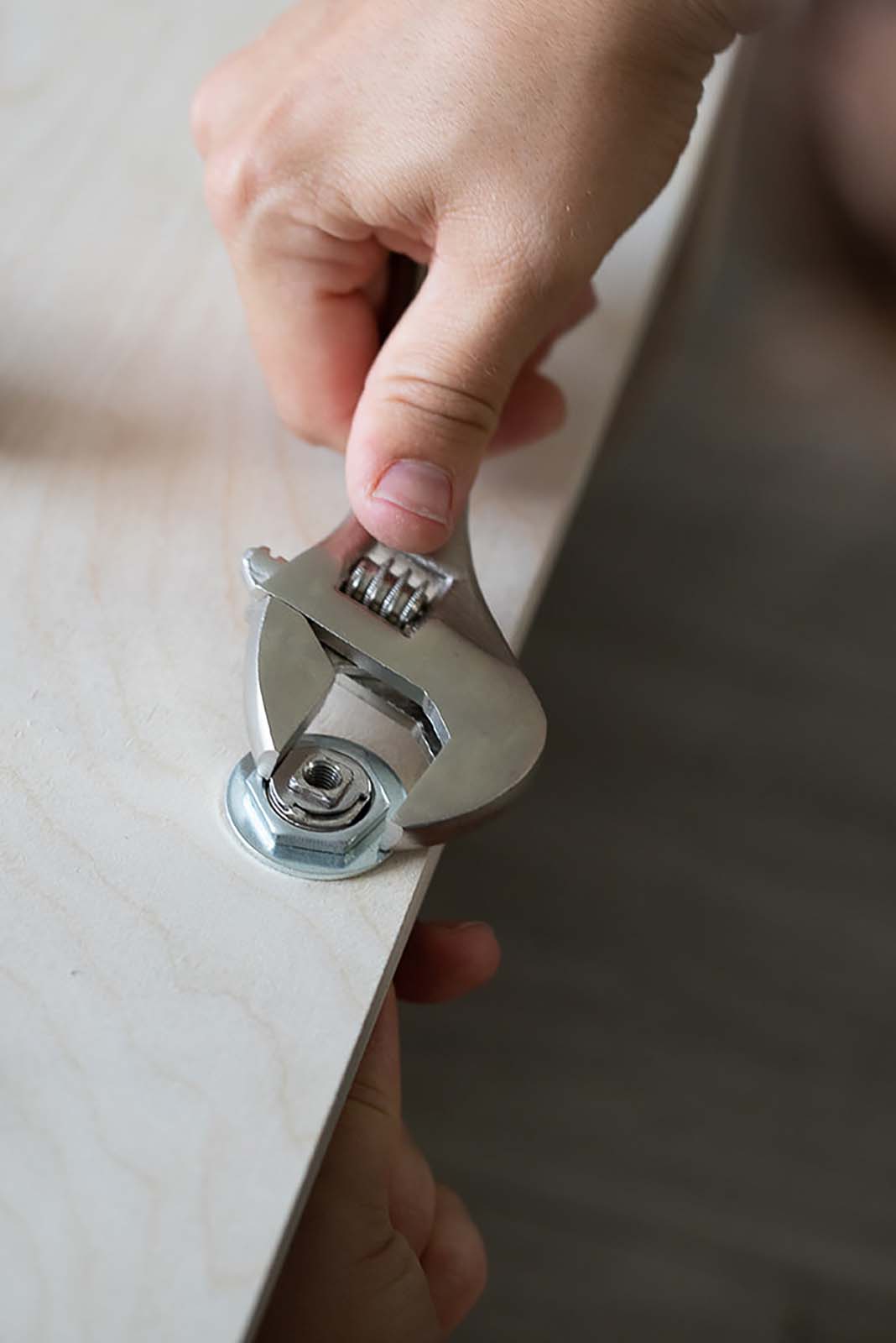 Because the Lori Bed requires no lifting mechanism to operate, assembly is straightforward.
To complete the assembly in swift time, you will only need a screwdriver, rubber mallet, wrench, stud-finder, and a common drill to mount the Murphy bed cabinet to the wall.
We highly recommend you do it with a friend!
Better For the Planet
The Lori Bed is made from 100% real wood – lightweight, Spanish poplar – sourced in collaboration with Garnica, the world's leading supplier of sustainable plywood.
Here's a calculation to tickle the senses:
1 Poplar Tree = 8 Lori Beds
Every Lori Bed sold = 10 trees planted on behalf of reforestation.
Which means we plant 10 times as many trees as we use in the construction of our beds.
The perfect solution to a "tiny home" life
The instructions were clear and concrete, the bed went together without an issue. It turned out beautifully for our tiny home!
Sarah R.
Perfect for my Tiny Home
Lovelovelove for my tiny 400 sq ft home. It's perfect & beautiful. Thank you!!!
Ambrose A.
Vintage tiny house solution
I used the horizontal twin Lori Wall Bed. It works perfectly in my vintage tiny house. Assembly and finishing is a very satisfying experience.
Rick B.
Tiny Homes: The Finishing Touch
For your tiny home space, the Lori Bed is available in either vertical or horizontal orientation, and either twin size or queen.
For your tiny home taste, the Lori Bed is available as either paint-ready – the wood is left raw, for a customizable experience – or in prefinished 'natural', 'white', or 'walnut.'
STAY UP-TO-DATE
MURPHY BEDS FOR TINY HOMES
We are the only Murphy Bed company on the market that has successfully eliminated the complex, cumbersome lifting mechanisms found in traditional Murphy Beds. The result is a lighter, smarter, safer, and more efficient product.
The Lori Bed simply "rolls" up and down along the rounded wooden rockers on the floor, which allows for seamless lifting and lowering of the mattress platform.
Most able-bodied people will be able to lift the queen Murphy bed on their own, especially if you've selected a lightweight mattress. If you have any concerns about lifting it safely, always lift with a partner. We strongly recommend against pregnant women and children operating the bed.
Full DIY assembly and wall-mount should take you between 1-2 hours. To complete assembly, you will only need a screwdriver, rubber mallet, wrench, stud-finder, and a common drill to mount the Murphy bed cabinet to the wall.
Our Unfinished Lori Beds are ready for your unique design and touch. An Unfinished bed comes ready to be painted at home and is the perfect option for those that want their Lori Bed to match a specific décor and don't mind a little extra work.

Painting your Unfinished Lori Bed is imperative to ensure that the wood is protected and will not warp overtime. It will take time -- about 4-8 hours with drying time included.

If you'd rather us do the work for you, we also offer a variety of fully finished Murphy bed options as well!
You can use any mattress you'd like, keeping the following things in mind:
Maximum thickness of 12": Choose a mattress that is 12" thick or less to ensure it will close properly.Go light with your mattress!Recommended maximum weight of 80lb for Queen and 50lb for Twin. Since you will manually operate this bed, keep in mind that even an extra 10-20lbs on your mattress can make a big difference in how heavy it will feel. The lighter the better!
Conventional inner spring and latex foam mattresses tend to work best for Lori Beds. Some edge support on the mattress can be helpful as well, to prevent sagging or deformation of the mattress over time.
In the continental United States our average delivery time is 3-7 days, and shipping is FREE.
We also ship to Alaska and Hawaii for $499 per Murphy bed with a typical delivery time of 7-14 business days.
Shipping to Canada is $249 per Murphy bed with delivery times ranging from 7-21 business days.
We are unable to ship to any other destinations at this time.