An Open Letter from our Founders
 Dear friend,
The Lori Wall Bed is now, and forever, out of stock.
The brand-new Lori Bed is scheduled to take its place.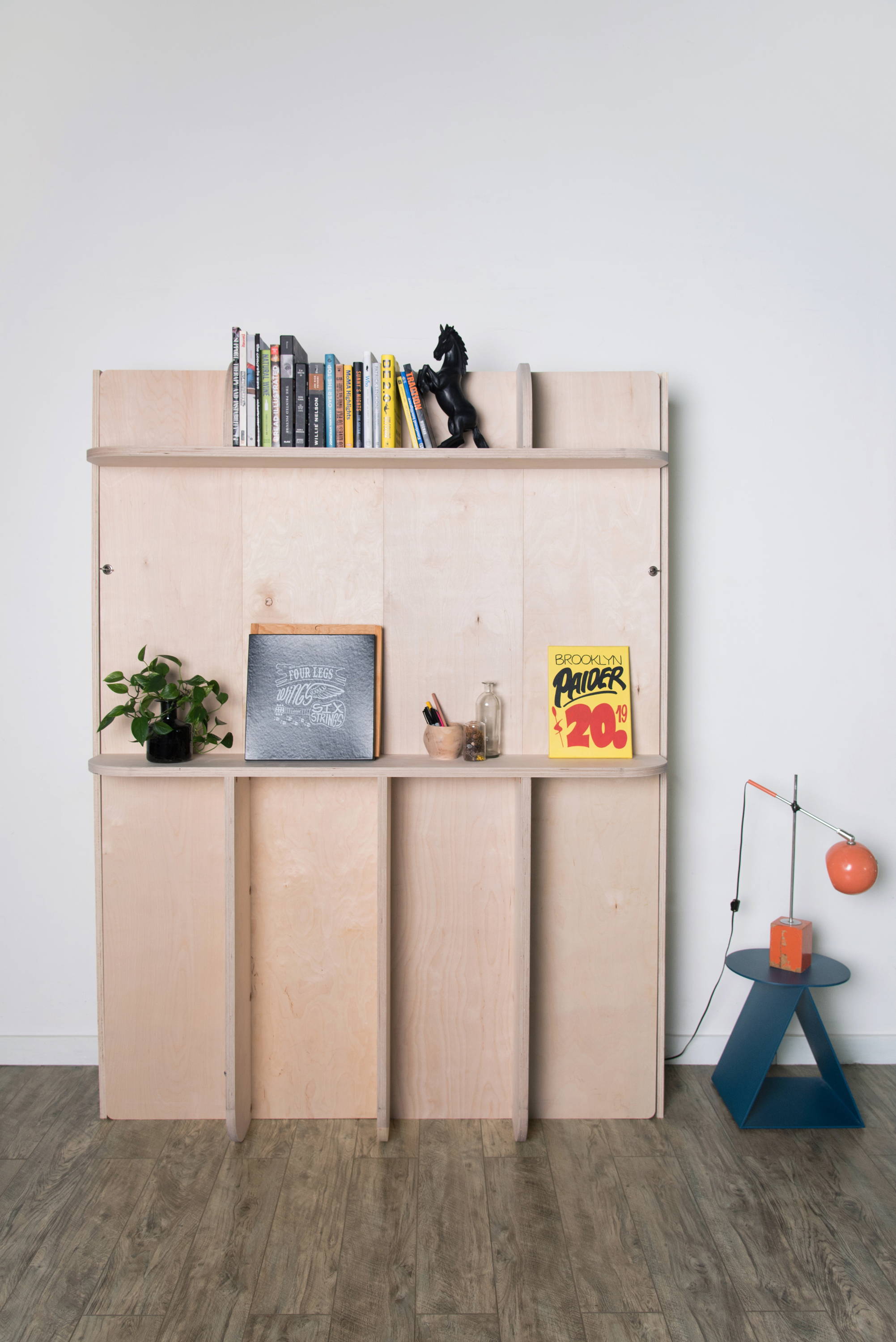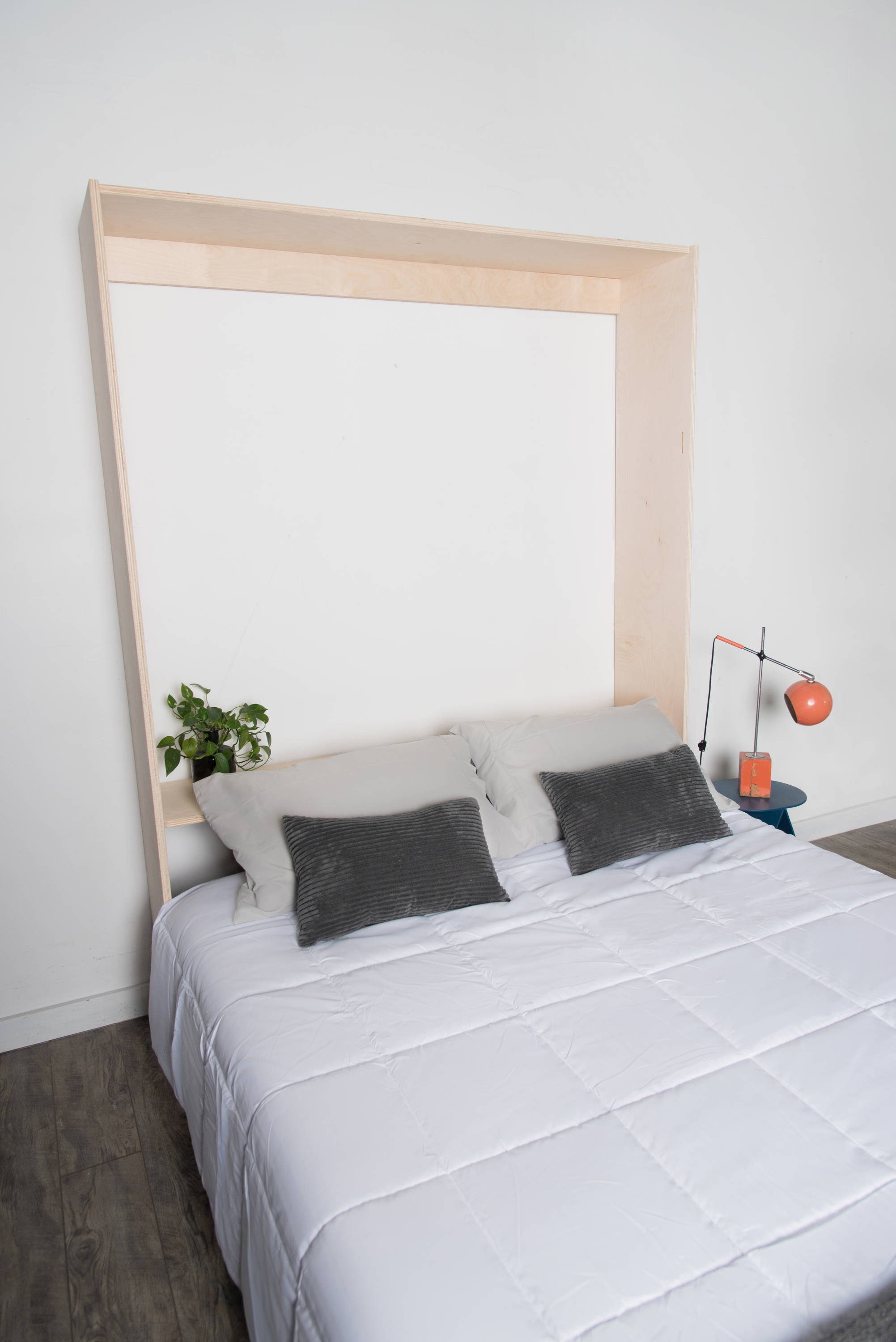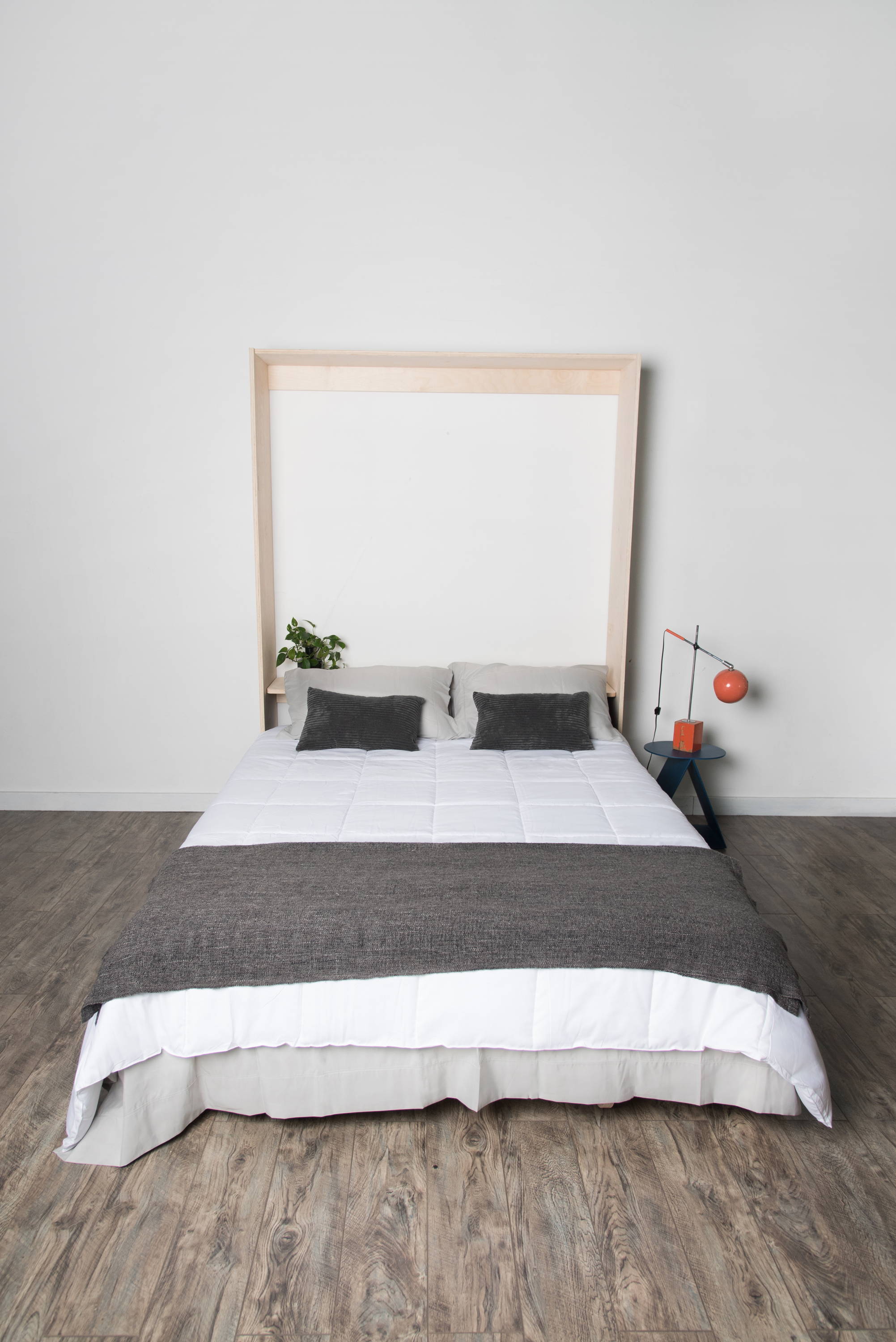 To the untrained eye, the new Lori Bed will appear identical to its predecessor.
Notice the mechanism-free design…the surrounding cabinet and its inlays…the shelves and their decorative contours…and the friendly architecture of the bed itself
These integral features of the Lori Wall Bed are by now familiar to you, and we have retained them, but changes have been made.
The Lori Bed is a different bed – a better bed – than the Lori Wall Bed.
For the last several years, we have sought to provide our customers with a Murphy bed that was without the shortcomings of its competitors, and which cost less for them to own.
We strove to deliver to our customers a superior product for a fairer price. We chose to manufacture our product here at home, in the U.S.A. We chose real wood over the cheap stuff. And we chose sustainability over further harm to the environment.
Our efforts resulted in 20,283 orders, 50 acres of mangrove trees planted through our reforestation partners, and earned us the distinction as not only the most affordable Murphy Bed in the world, but also the most frequently, and highly, reviewed Murphy Bed in the world.
The Lori Wall Bed, however, was not without its imperfections.
In early 2021, our customer service team, led by Danielle and Emily, had begun to notice a pattern in the feedback we were receiving from customers dissatisfied with their Lori Wall Bed, and they decided to take a closer look.
Their investigation revealed that while 97% of Lori Wall Bed customers were happy with their bed, 3% were not happy, and their reasons for dissatisfaction, Danielle and Emily discovered, were one and the same.
Though the sample size was small, it was significant to us, who hold excellent customer service as the standard above all else.
Impassioned from the outset of our journey to create the best product of its class, we now had cause to revisit our design, incorporate what we had learned from our customers, and double down on the refinement and enhancement of the Lori Wall Bed.
True – we would have to forfeit our title as the most affordable Murphy Bed in the world.
But in the process we would make what we thought was the best Murphy Bed in the world even better.
After a full year of focused innovation, careful development, and reflection on the needs of our customers, we can now say, with confidence and with pride, that our team has risen to the task, and have built the passage, inspired by our community, that will carry our company into the future.
Today, we unveil for the first time the Lori Bed, and announce that soon – very soon – the Lori Bed, in Queen Vertical Unfinished, will be available to order and ship...
The beauty of the new Lori Bed is in the details.
A few of our past customers had the misfortune of bumping their shins off the platform shelves when the Lori Wall Bed was in the lowered position…
A few others had difficulty with the weight of the platform, and were sorry that they could not lift and lower the Lori Wall Bed without the help of a partner…
And a few others – some of the same pool, no doubt – believed the assembly process, at 4 hours, was too demanding, and much too complicated…
We've fixed these issues, and in the process have added a few final touches of our own.
Where before the platform shelves protruded – these we have filed back, and softened, for increased safety and a smoother touch.
Where lifting and lowering the bed was once a team effort – we are pleased to confirm that any able-bodied person can now handle the task without reinforcements.
Where assembling the bed was once a half-day commitment – we are relieved that the new Lori Bed will ship in two boxes instead of three…will consist of 18 parts instead of 33…will require no specialty power tools to build (only a screwdriver, a mallet, and a wrench)...and, for these reasons, can now be fully assembled in less than an hour.
More nuanced enhancements include polished nickel locks and hinges, for greater security, adjustability, and longevity than their 'light' metal counterparts.
The real magic of the Lori Bed, however, is in the wood.
Where the Lori Wall Bed was made with dense Baltic Birch, sourced from Eastern Europe, the Lori Bed is made with Poplar, the carbon fiber of plywood, sustainably sourced from plantations in the Spanish heartlands.
Each poplar tree yields 8 Lori Beds, and every Lori Bed sold plants 10 trees.
The production process, from harvest…to log selection…to lamination…is rigorous and thorough. Small twigs are cut from starter trees and planted in the ground.
These twigs, believe it or not, become sticks.
These sticks are fully pruned, propagated in water, pulled from the ground, and replanted, where they are attentively cared for and nurtured daily.
After 14 years, these sticks become fully grown poplar trees, standing at 50 feet or more, ready to be felled, debranched, and sorted according to log maturity, straightness, and roundness.
Carefully selected logs are then debarked…peeled…cut…stacked in thin strips of plywood…glued together with a formaldehyde free binding solution and cured in a hot press machine for ideal thickness.
Once dry, the panels are trimmed…sanded…finished with a chemical free, UV resistant compound…and promptly sent to our manufacturer in Michigan, U.S.A., where they are processed and packaged, along with all the necessary hardware, in recyclable cardboard and safely stored for shipment.
The net result of these efforts is a smarter bed.
A bed that's much lighter…much easier to assemble…and even more sustainable than its predecessor, right down to the last screw.
The Lori Bed is comfort without compromise and taste without waste.
Now, if you've made it this far, we want to extend to you a special offer.
As valued supporters of our brand throughout our journey to date, this offer is for your eyes only.
Sometime, very soon, 400 units of the Lori Bed in Queen Vertical Unfinished will be available to order, and we want you to be the first to have them…
For $150 off what will be our updated market price.
At the bottom of this page, you will find a submission form where you will be asked to confirm your email address.
This is your gateway to the exclusive waiting list for the Lori Bed – in fact, the only gateway, since there is not yet a whisper of this bed anywhere online.
Before you enter your email, however, we'd like to mention that although a great many changes have been made to the Lori Wall Bed, there are a few things that haven't changed:
Our commitment to quality…
Our commitment to people…
And our commitment to customer service.
Unsatisfied with your purchase? Return it within 60 days and we'll refund you.
Satisfied with your purchase? We'll protect your investment for life.
But there is no obligation to buy today – only confirm your email address below and we'll notify you as soon as the Lori Bed is available.
Sincerely,
Kyle & Brenden
Join Waitlist for Exclusive Offer